In loving Memory of Jeff Comstock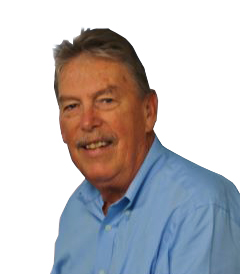 The name "Comstock" is synonymous with integrity & excellence in the Real Estate industry.
Jeff was an iconic Realtor, Mentor and Educator who was well known and loved throughout the Ventura & Santa Barbara areas. He had been an integral part of building Comstock & Company, the latest iteration in the Comstock real estate legacy.
Jeff Comstock was a real estate professional since 1990 with over 500 closed residential real estate deals, serving buyers and sellers throughout the Southern California area. From 1st time buyers & sellers to seasoned investors to financial institutions, Jeff Comstock handled it all
Jeff's expertise & knowledge base on contracts was unsurpassed. Jeff had a GRI (Graduate Realtor Institute) designation & a CRS (Certified Residential Specialist) designation from the National Association of Realtors.
Jeff served as the California State Director for the California Association of Realtors, as the president of the Ventura County Coastal Association Of Realtors twice, and had participated on many levels of leadership within the industry.
Jeff was the owner & broker with Century 21 Gold Star from 1999 to 2013 and had also received the following awards and designations:
– CENTURIAN AWARD WINNER – Century 21 Gold Star Owner – Multiple years from 1999-2013
– Past President, Ventura County Coastal Association of Realtors, from 1998 to 2013
– Past State Director, Calif. Association of Realtors
– Past Region 11 Chair., Calif. Association of Realtors
– Pres/CEO J L Comstock & Associates, Inc, from 1998 to present
– Graduate Realtor Institute(GRI) designation
– Certified Residential Specialist(CRS) designation
Jeff's son, Brian Comstock holds a California Real Estate Brokers license and is an Associate Broker.. Jeff's son Tim Comstock is a highly skilled and well known agent within the C&C family, who follows in his father's footsteps by serving on the Ventura County Coastal Association of Realtors as a board member. and 2020 VCCAR President
When Jeff was not working with clients & mentoring agents,
Jeff was an animal enthusiast, & an avid world traveler & photographer.
Deep In Our Hearts You'll Always Stay,
Loved and Missed Everyday.
"